Coronado Heights, a small little bump on the plains but home to unique history and bitchin' twin (not identical) downhill runs. Follow the link below to read more about it. 3 mile, figure 8 loop, 60% singletrack totally vertical. Speed increases the difficulty, most can be ridden by beginners but experts will leave smiling as well.
Nearest town Lindsborg KS, 3 miles south.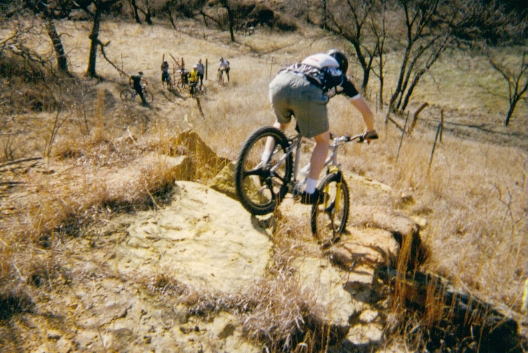 Kanopolis Lake KS, home to Cowbody and Indian folklore this 24.5 mile trail system has a similarly western feel to it. Passing through sandstone bluffs, canyon ridge lines, and numerous water crossing the trails have a variety of terrain and difficulty levels. There are several areas of sand that are tough to ride, but patience and a little stamina will get you through K-Lake's extensive multiuse trail system.
Nearest towns,
Salina KS 35 miles east
McPherson 37 miles southeast
Lindsborg 20 miles east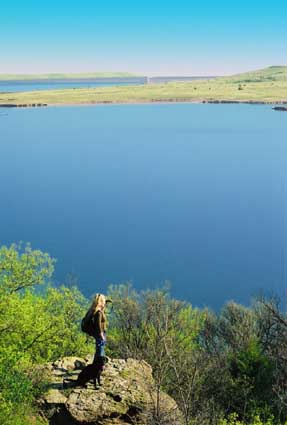 Wilson Lake KS, If you are a bit paranoid of trees or like large uncluttered views these are the trails for you! A 6-mile loop known as the Rollercoaster traverses around the southern shore of this pristine Kansas Lake. Home to the Annual Kansas Fat Tire Festival the first weekend in May, this is another spot that will enforce the fact that Kansas is not all flat. Bring your skinny tires the asphalt roads around this lake are also a good work out.
Nearest towns
Wilson KS 9 miles
Lucas KS 13.2 miles
Lincoln KS 29.5 miles
Salina KS 56 miles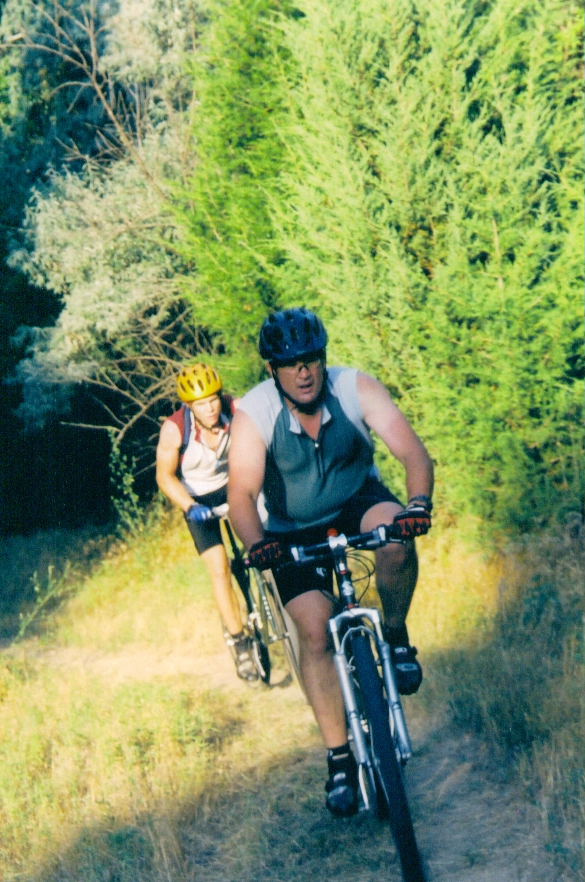 Barton County Lake Trail
Great Bend KS, with an altitude of 1,849 ft and located between two notoriously flat wetlands Cheyenne Bottoms to the north and Quivira National Wildlife Refuge to the south, you wouldn't expect Great Bend to have much for mountain bike trails. Well you would be wrong, thanks to the efforts of Golden Belt Bicycle Company, volunteers and CKMBC members, G.B. offers 15 miles or more of exciting singletrack. Three different locations offer fat tire fans a little variety, the Arkansas River Trails, Barton County (dry) lake trails, and the old forest trail. Follow the link below for more informaiton on Barton County trails.
Great Bend located at the junction of Hwy 281 and Hwy 56
Salina 78 miles
Wichita 122 miles
Arkansas River Trail, coming soon
Old Forest Trails, coming soon